Tsoknyi Rinpoche
For over three decades, Tsoknyi Rinpoche has been teaching students worldwide about the innermost nature of mind in the Tibetan Buddhist tradition.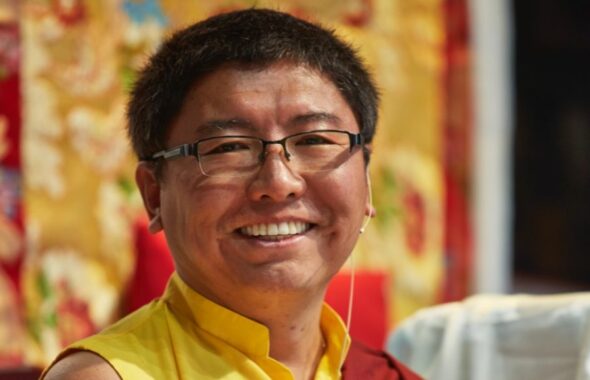 About Tsoknyi Rinpoche
Tsoknyi Rinpoche, is a Tibetan spiritual teacher whose lineage is deeply rooted in the teachings of the Dzogchen tradition. Born into a revered family known for its spiritual legacy, Rinpoche was identified as the third reincarnation of Tsoknyi Rinpoche at a young age. His lineage is particularly esteemed for its unprecedented move to make profound Buddhist teachings accessible to women in a time when such inclusivity was rare.
Since 1991, Rinpoche has been a beacon of Tibetan Buddhism in the West, infusing his teachings with an understanding of the modern world. His approach is characterised by the use of resonant metaphors, stories, and images that directly engage with our everyday experience, making the profound wisdom of Buddhism accessible and relatable. Rinpoche's teachings are known for their warmth, humour, and compassionate attention, which make the learning experience both enriching and enjoyable. He is also deeply invested in the ongoing dialogue between neuroscientific researchers, psychologists, and Buddhist scholars and practitioners, seeking to bridge the gap between these disciplines.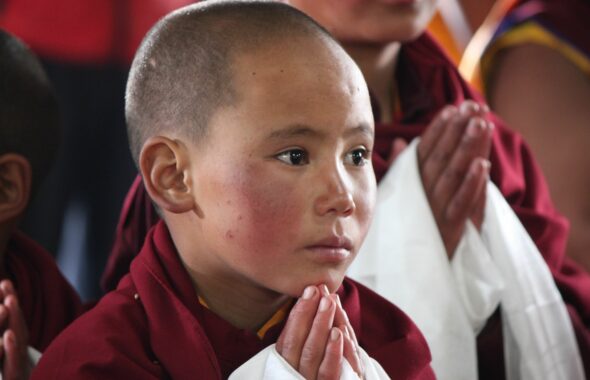 Rinpoche is recognised worldwide as a meditation teacher and is the author of many books: Open Heart, Open Mind; Carefree Dignity; Fearless Simplicity; Why We Meditate; How Mindfulness Works and Solid Ground.
"Tsoknyi Rinpoche is a profound and skilful teacher who has brought enormous benefit to those of us who have studied with him in the West. He is also the visionary leader of huge practice communities of nuns and monks in Tibet and Nepal." ~ S

– Jack Kornfield (Spirit Rock Meditation Centre Founder and Teacher)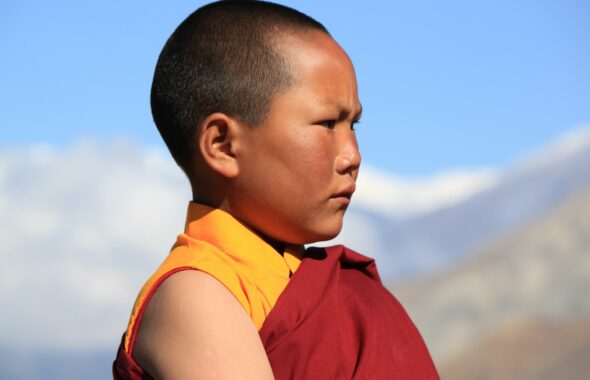 The Tsoknyi Rinpoche Lineage
Tsoknyi Rinpoche III, was born in 1966, and was recognised at the tender age of eight by H.H. Sixteenth Karmapa as the reincarnation of Drubwang Tsoknyi II from Nangchen, Tibet. He is descended from an uninterrupted lineage of realised Dzogchen masters. His great-great-grandfather was the revered terton Chokgyur Lingpa, a contemporary of spiritual giants like Jamyang Khyentse and Jamgon Kongtrul, known for his remarkable revelations.
Rinpoche's spiritual foundation was shaped by his father's teachings in the Dzogchen tradition from an early age. As a tulku, or recognised reincarnated master, of both the Drukpa Kagyu and Nyingma traditions, Rinpoche is the revered holder of the Ratna Lingpa and Tsoknyi lineages.
Rinpoche began his formal education at 13 at the Khampagar Monastery in Tashi Jong, Himachal Pradesh, India. He currently resides in Nepal. His teachings have been greatly influenced by some of the most renowned Tibetan masters, including Khamtrul Rinpoche Dongyu Nyima, his father Tulku Urgyen Rinpoche, Dilgo Khyentse Rinpoche, Nyoshul Khen Rinpoche, and Adeu Rinpoche.
Tsoknyi Rinpoche III is a spiritual leader who also demonstrates a strong commitment to humanitarian work. As the spiritual head of two nunneries in Nepal and one of the largest nunneries in Nangchen, Tibet, he plays a significant role in supporting these communities. Additionally, Rinpoche has established a school in Nepal that offers a blend of modern and traditional Buddhist education for over 200 girls, many of whom are from remote Himalayan regions.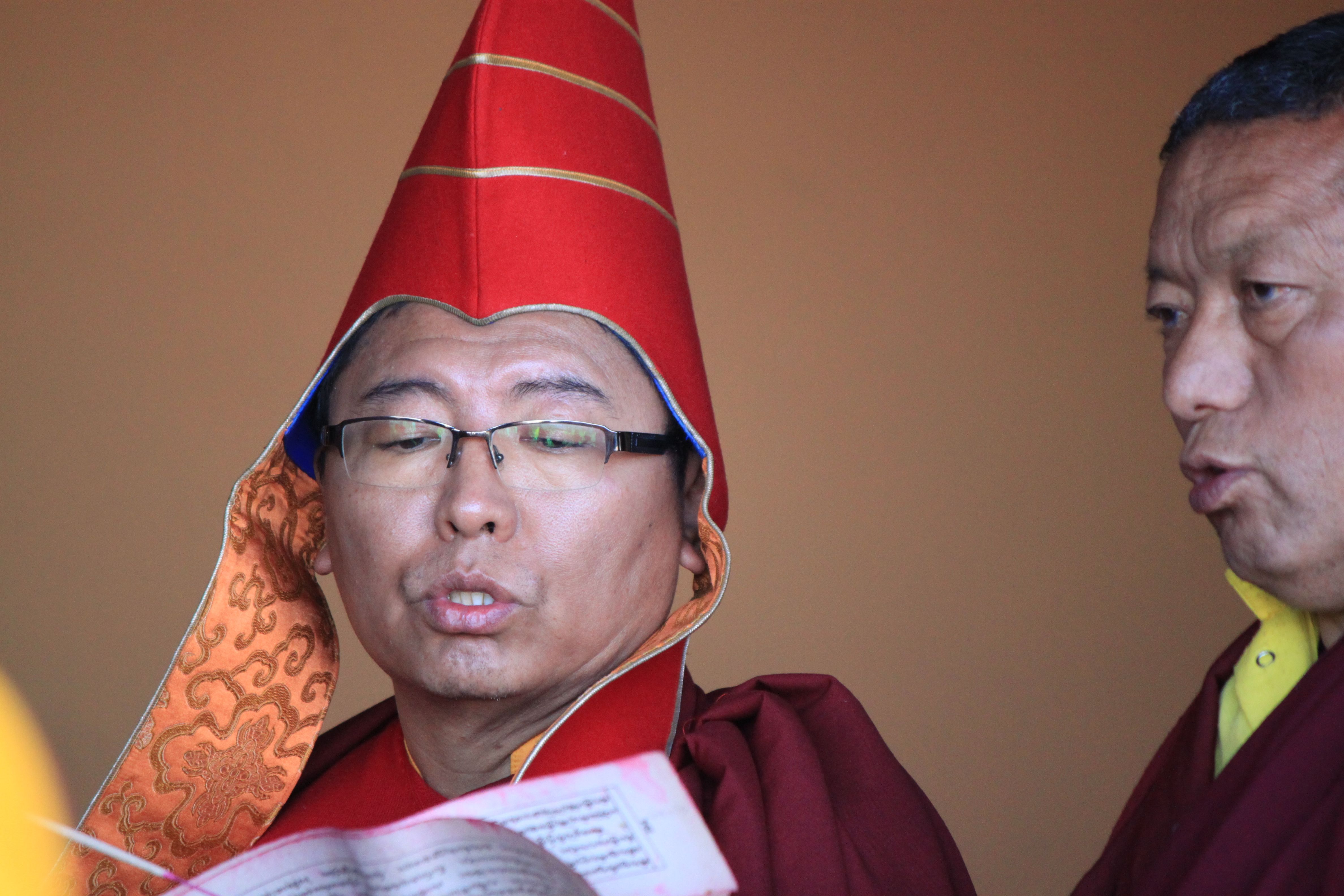 The Vision of Tsoknyi Rinpoche
Tsoknyi Rinpoche's vision is deeply rooted in the preservation and expansion of the monastic tradition established by the first Tsoknyi Rinpoche in Tibet. This tradition was traditionally reserved for men but is now being extended to women under Rinpoche's guidance. Rinpoche's monastic education continues to develop in both Tibet and Nepal, for both his Drukpa Kagyu and Nyingma lineage traditions.
Rinpoche's commitment to education is steadfast. He is providing young nuns with an accredited primary school education and the chance to advance to the shedra (monastic college) and to undertake the Three-Year Retreat. Furthermore, Rinpoche is dedicated to ensuring that those who choose to return to their villages are equipped with essential knowledge on health, hygiene, and women's cultural issues.
Rinpoche recognises the scarcity of female teachers in the Tibetan Buddhist tradition and aspires to change this. He hopes that, in time, some of his nuns will travel and disseminate their knowledge and experiences to other communities.
For more information on Rinpoche's monastic community, see Rinpoche's Projects