Supporting Monastic and Educational Activities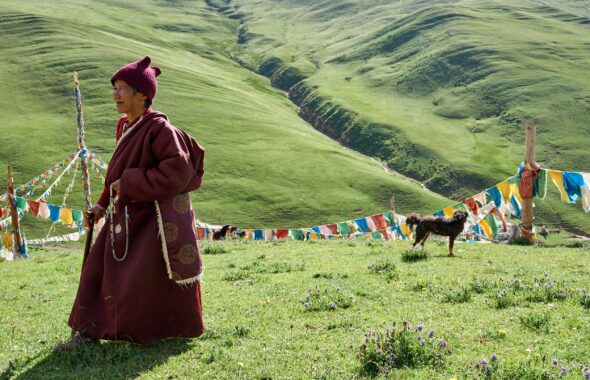 Pundarika UK is committed to the development and continuation of the Dharma by supporting the teachings of Tsoknyi Rinpoche in the UK as well as his monastic and educational projects in Tibet and Nepal. As a registered charity, all of the profit received from our events and activities are used to support these two aspects of our charitable endeavours. We take great care to practise financial responsibility by keeping our costs down without compromising on the quality of our events and activities. As we run solely on volunteers, this has allowed us to be in a position, over the years, to make significant annual grants to Tsoknyi Gechak Ling and the Tsoknyi Gechak School. These grants form part of a diverse income stream that has ensured that Tsoknyi Rinpoche has been able to run both the school and the nunnery free of charge to the students and nuns. Considering the growth of the nunnery and the school, this has been an impressive achievement. Alongside of grants made by Pundarika UK and other organisations, regular financial support from individual donors all around the world has been pivotal in sustaining Rinpoche's monastic and educational activities.

There are two ways to support Rinpoche's monastic and educational activities in Tibet and Nepal.
1. Sponsoring a Nun – You can become a sponsor of a nun by making a regular monthly payment either by setting up a standing order with your bank or by PayPal.
2. Monastic and Educational Donations – You can make a general donation to Rinpoche's projects or specify where you would like your donation to go.
To support the monastic and educational activities click here