Donations
Supporting the work of Pundarika UK and Tsoknyi Rinpoche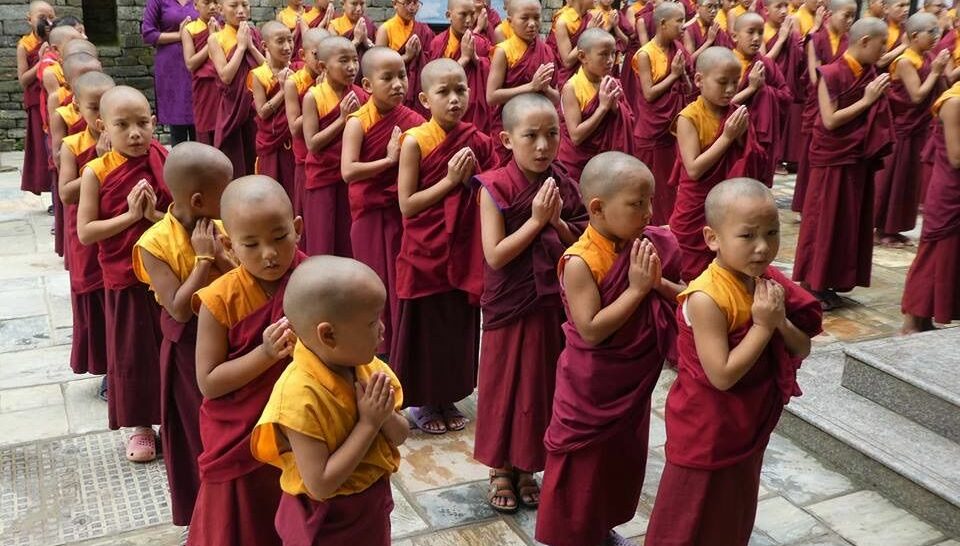 How to donate
Bank Transfer, Standing Orders and Cheques
Bank transfer and standing order can be made to our bank account.
Name: Pundarika UK
Sort code: 30-96-56
Account: 00585440
Cheques drawn on UK banks may be sent to Pundarika UK, 2 Mallard House, Townmead Road, Fulham, SW6 2BF.
Gift Aid
Pundarika UK is a registered charity (No. 1104530). If you are a UK taxpayer and wish to make a donation, we can claim an extra 25% on top of your gift from the Inland Revenue as Gift Aid. If you would like to do this, please complete the Gift Aid Declaration below.
Other ways to donate
Fundraising Events or Activities
These can be a great, as well fun, way to raise money for any of the activities you wish to support. Please contact us if you would like to organise or be a part of a fundraising activity.
Legacies
Leaving a gift in your will is another way to contribute to the work of Pundarika UK and Tsoknyi Rinpoche. This can be in the form of an unspecified donation or directed towards a specific activity which you would like to support.
One-off and Recurring Donations
To make a one-off or recurring donation to Pundarika UK or Rinpoche's monastic and educational activities, please use the donate button below to pay via PayPal.
Gift Aid Declaration
You can boost your donation by 25p of Gift Aid for every £1 you donate. Gift Aid is reclaimed by the charity from the tax you pay for the current tax year. Your address is needed to identify you as a current UK taxpayer.
Thank you!
Please notify us via email at admin@pundarika.org.uk if you:
• wish to cancel this donation
• change your name or home address
• no longer pay sufficient tax on your income or capital gains
If you pay income tax at the higher or additional rate and want to receive additional tax relief due to you, you need to include all your gift aid donations on your Self Assessment tax return or ask HM Revenue and Customs to adjust your tax code