A Visit to Tsoknyi Gechak Ling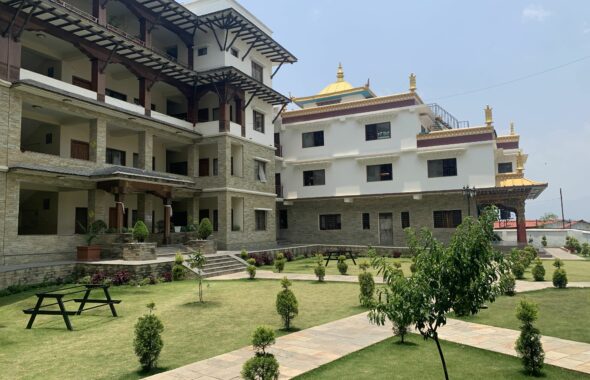 Our long-term sangha member, Sylvie, recently undertook a pilgrimage in Nepal. While there, she made a visit to Rinpoche's nunnery, Tsoknyi Gechak Ling, in Chobar. Sylvie was kind enough to share some photos from her visit. They give us a glimpse of what the nunnery looks like and what she experienced. You can see the peacefulness and beauty of the nunnery right through her lens.
She has also written a brief piece about her visit. In it, she shares some of her thoughts and experiences while she was there.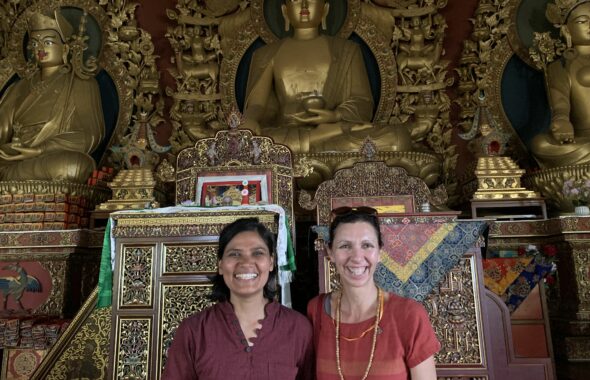 On a beautiful day, we have been delighted to visit Tsoknyi Gechak Ling in Kathmandu valley. Warmly welcomed by Rashmi and all the team of teachers, we spent sometime there, visiting the place, the temple, the different classes. A sweet moment with the youngest, with whom we exchanged hugs and contact. I was deeply moved by this spontaneous moment of warmness and joy. They were about to look at a movie with their teacher, in english, so after a while, we left quietly.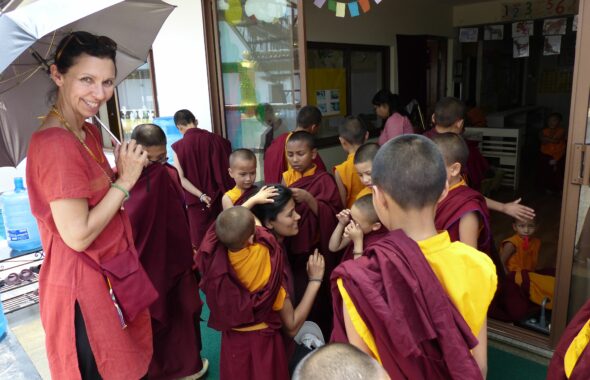 I was amazed by the style of the buildings, both very traditional and modern, their harmony, the care manifested in the details, the gardens, the choice of the stones and their colors …
and most of all, the joy we felt and the smiles we saw, for example when we stayed with a group of nuns learning how to do the tormas.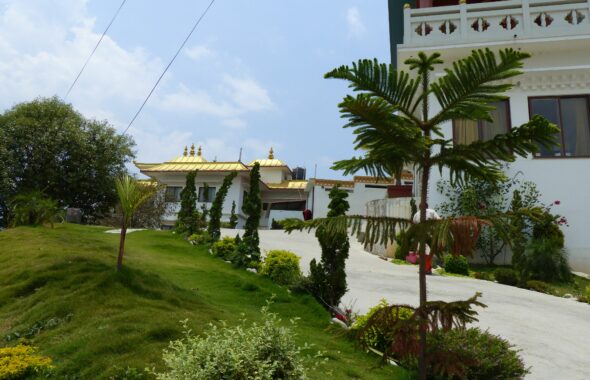 It was truly inspiring to see concretely the results of such a work, such a long-term motivation and vision, becoming a real world, a real place for the girls to grow up and to develop themselves.
Gratitude to Tsoknyi Rinpoché and to all who have contributed to this huge project!
Sylvie